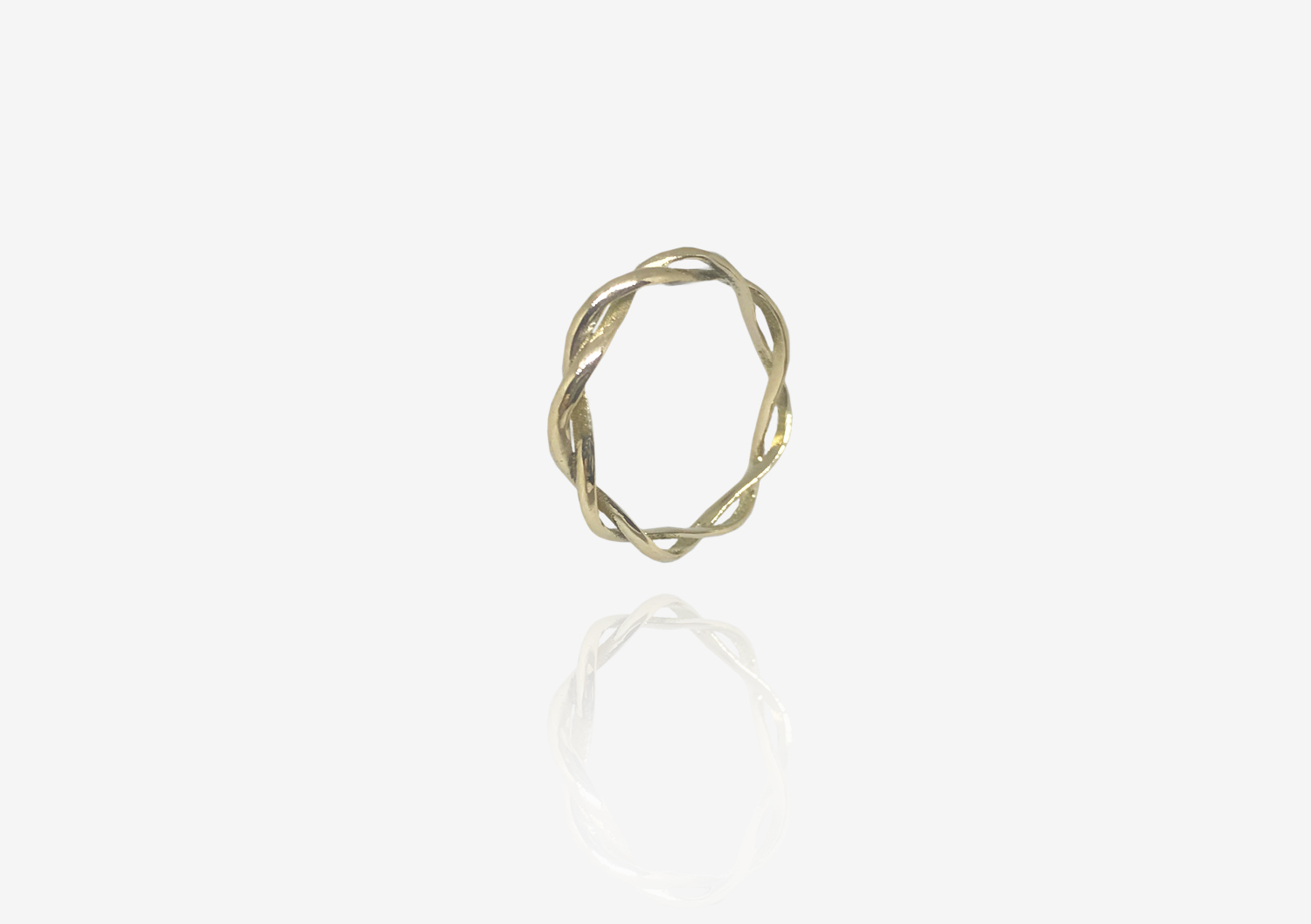 טבעת "ויולט" זהב צהוב
A gold ring is an ultimate tribute to make your loved ones happy and let them know how significant they are to you.
This romantic and minimalist yet impressive white solid gold ring is just the thing you were looking for.
Its classic braided design creates a dazzling and captivating ring made for a special lady that convey luxury and extravagance.
The Violet ring can be worn as a single ring or as a stackable ring with additional thin rings. Made with modern high-end 3D printing technology for a chic and sophisticated look. Perfect for day or night - an absolute favorite in your jewelry box.
There isn't a woman in the world who would not be thrilled to receive this unique token of love. Perfect as an engagement ring, an anniversary gift or even a birthday gift that shows how happy you want to make her.
Add this timeless ring to your jewelry collection or give it as a gift to that woman in your life!


* For a free consultation session, please call +972523916108
or click Here. *

(Piece details below)
DETAILS:

Product: Yellow Gold, Solid Gold ring.
Material: 14K Solid Gold
* Schadel jewelry is made from the best materials available to ensure they are durable and lasting.
This design comes in matte finish. For Glossy finish- please contact us by leaving a message on our CONTACT page.

Also available in:
White gold
Rose gold
18K Yellow gold

To make a custom-order, please contact us by leaving a message on our CONTACT page.


HAND MADE
All of my designs are handmade. I use various techniques in my work, both traditional and modern- goldsmith and CAD 3D printing. In my shop you can find unique and original jewelry, designed and made by me.

DELIVERY
Items are shipped within 1-2 weeks after payment has been processed by PayPal.
Please select your preferred shipping method at checkout.

ABOUT
Get to know me better
About me: https://www.schadeljewelry.com/our-story-1/
Instagram: https://www.instagram.com/schadel_jewelry
Pinterest: https://www.pinterest.com/schadel_jewelry